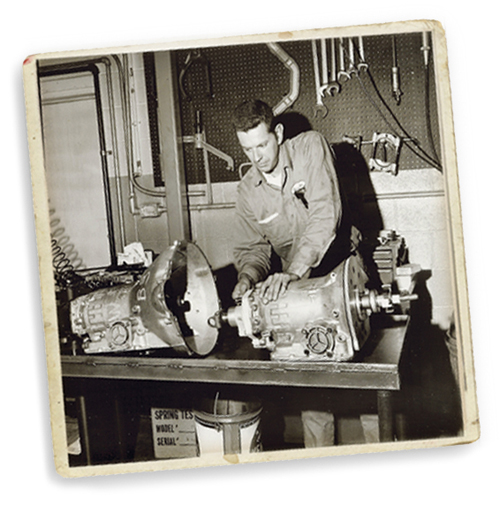 Winters: A Legacy of Performance
If there's one thing we've learned in our 60-plus years in business, it's that nothing's more important than knowing our customers and understanding their needs. Our customers are hardcore, hands-on, knuckle-busting racers and hot rodders, and it's been that way since the very beginning.
It all started back in the mid-'50s with Vaughn Winter Sr. Just out of the Air Force and living in Cheyenne, Wyoming, Vaughn spent much of his spare time drag racing a '53 Studebaker Gasser. When he couldn't find anyone to work on his automatic transmissions, he rebuilt them himself—first on his kitchen table, then in a one-car garage. His transmissions were stout and reliable, and before long racers and car dealers all over the region were calling on him. "We were in a lot of winning cars," he remembers.
In 1958 he and his wife Madeline moved Winters Performance back to their hometown of York, Pennsylvania, and we've been here ever since. We still are a family business focused squarely on the racing and high performance community, our catalog of parts quickly expanded to include all manner of transmissions and components, and rear ends from 9-inch Ford-style rears to quick changes for the track and the street.
We appreciate you taking the time to learn a little more about who we are and what we do. Our doors are always open to visitors, and our technicians are always available by phone to answer any questions you might have. We look forward to getting to know you and earning your business.